Skip Header
Conduct fundamental bottom-up research into companies and identify attractive investment opportunities for client funds.
What do we do?
Research analysts at Fidelity visit companies' shop floors, speaking to their customers, competitors, suppliers, and independent experts to fully understand their chances of success or failure - and what that might do to their share price over the coming years.
Conduct industry and company research
We research and analyse the products, services, strategies, competitive strengths and weaknesses and financial data of hundreds of publicly traded companies in developed and emerging markets.
Model and value companies
We model companies to quickly and accurately forecast their share price drivers and future earnings, allowing us to estimate their value. This allows our Portfolio Managers to better understand
Make recommendations
Robust analysis gives our associates and analysts the information needed to make a buy or sell recommendation on each company to our team of Portfolio Managers
What will I be doing?
Over the course of a 12-week programme, you'll research individual stocks and present your findings to a panel of senior investors. If you show promise and improvement over the course of the summer, you could be offered a place on our graduate programme.
What we look for
We look for intelligent, quick-thinking students with a keen interest in the industry. For that reason, we take on people from all degree disciplines.
Thirst for knowledge
You will be intellectually curious and possess the ability and creativity to collect and analyse a range of information, then use it to make judgements on the future prospects of industries
Analytical skills
You will have the drive to undertake in-depth research, interpret data and judge the merits of differing opinions, and form insights essential to judge the future direction of the company and industry
Tenacity and confidence
You'll need the tenacity and confidence to communicate your judgement on whether a stock should be bought or sold, and justify your thinking to panels of senior investment professionals.
Penultimate year
You will need to be a 1st year MBA student.
Learning & Development
You will be highly valued here and your development is heavily invested in from day one and throughout your program me.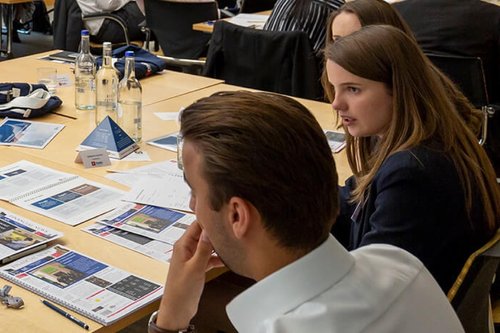 Induction
We don't expect you to come straight in and know everything about what we do. You'll start the internship with a mini induction, during which we'll introduce you to asset management and how it fits into the City, as well as to the broader financial markets. We will then provide you with core financial modelling and company valuation training.
Lunch and Learns
There are many ways to develop your skills as your internship progresses. A series of 'lunch and learns' hosted by key business speakers including Portfolio Managers will give you a first-hand, genuine insight into the full scope of each of our businesses.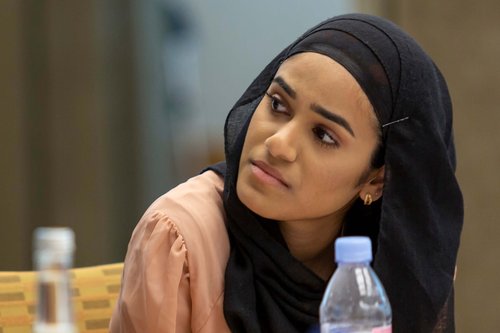 We like well-rounded applicants, which is why we will ask you questions that will highlight your personality and potential, rather than just numerical capabilities.
Before applying, check out our top tips for how you can add value via our interview process.
We value the different ways that people think. The best way to explore that is to hear from you. Our initial online application form is a quick and easy process designed to take as little time as possible, so you can get on to the immersive testing an interview stages - where you can really show who you are.
You will need to:
answer three questions to support your application
provide a 1 page cover letter
provide a 1 page up to date CV
convince us in 1 page or less why we should invest in the stock
For this programme, you will firstly be required to take an online test. You can only progress to the next stage of the application process if you pass this test, so make sure you are prepared.
If you're successful at the online stage, we'll invite you to do a 30-minute video interview within 5 days. (Please check you spam/junk mail folder for the invite.) You'll be asked to answer 4-5 strengths-based questions and have 30 seconds to read the question, and up to a minute to give your answer. (If you feel you will need extra time to record your interview, please email us earlycareersatfidelity@fil.com to discuss before launching your video interview.) You'll be given a practice question before you start so you have time to get used to the format. There isn't a wrong or right answer, this is a chance for you to show us how you approach answering questions about your strengths and interests.
During the assessment, you will be involved in a mix of technical and motivational interviews and a stock pitching exercise.
Stand out at the assessment centre and we'll offer you a place on our graduate programme. You'll have two weeks from the day you receive your offer to make a decision. We can assign you a current graduate as a buddy to help with your decision making. Plus they'll continue to be on hand to support you throughout your early career at Fidelity.
Are you ready to apply?
Applications are revised on a rolling basis so please get your application in as a soon as possible. 
Apply now