Skip Header
Research Specialists work across different time zones and in various financial markets across regions. You will provide all round research support to equity analysts or PMs in a given region, including on initiations and on-going coverage, company and industry analysis, financial modelling, valuations, sector/country updates, and other custom research work.
Conduct industry and company research
Collate quality information from databases (such as Bloomberg, Datastream and Factiva) and other appropriate sources to help make the research process more efficient and robust.
Model and value companies
We model companies to quickly and accurately forecast their share price drivers and future earnings, allowing us to estimate their value. We prepare and maintain detailed financial models.
Make recommendations
Robust analysis gives our associates and analysts the information needed to make a buy or sell recommendation on each company to our team of Portfolio Managers.
What will I be doing?
Our global reach means that you will be working across different time zones and in various financial markets across regions. As an intern, you will provide all round research support to analysts or PMs across the Asia Pacific region.
What we look for
We look for intelligent, quick-thinking students with a keen interest in the industry. For that reason, we take on people from all degree disciplines.
Thirst for Knowledge
You will be intellectually curious and possess the ability and creativity to collect and analyse a range of information, then use it to make judgements on the future prospects of industries.
Analytical skills
You will have the drive to undertake in-depth research, interpret data and judge the merits of differing opinions and form insights essential to judge the future direction of the company and industry.
Educated
You will be an undergraduate or postgraduate student at university, a major in economics or accounting is preferred but not mandatory.
Financial knowledge
You will have a clear interest in the investment management and finance industries, with a solid accounting knowledge.
Language skills
You will be fluent in either English or Japanese.
Learning & Development
Unlike other firms that hire on a volume basis, we take on a select number of interns. You will be highly valued here, so your development is heavily invested in from day one.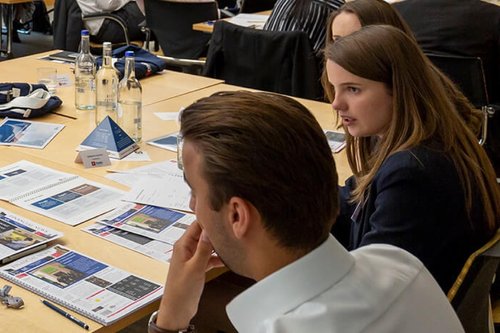 Induction
We don't expect you to come straight in and know everything about what we do. You'll start the internship with a mini induction, during which we'll introduce you to asset management and how it fits into the City, as well as to the broader financial markets. We will then provide you with core financial modelling and company valuation training.
Lunch and Learns
There are many ways to develop your skills as your internship progresses. A series of 'lunch and learns' hosted by key business speakers including Portfolio Managers will give you a first-hand, genuine insight into the full scope of each of our businesses.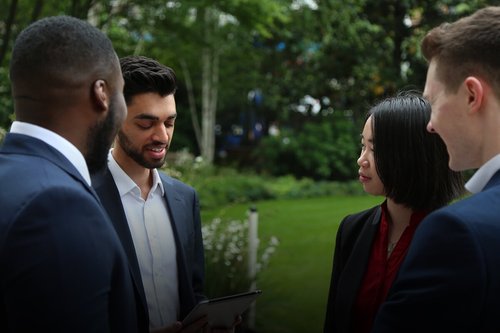 We like well-rounded applicants, which is why we will ask you questions that will show off your personality and potential, rather than just numerical capabilities.
We value the different ways that people think. Don't tell us what you think we want to hear - it's not what you choose to write about that matters but how you articulate them. You don't have to do this all in one go – you can save and log in as many times as you want with your username and password.
For this internship, you will firstly be required to take an online test. You can only progress to the next stage of the application process if you pass this test, so make sure you are prepared.
If your application is successful, we will ask you to complete a motivation-based video interview. We'll be looking to find out why you chose your specific business area (and us), as well as uncovering a bit more about your background and skills, and how you use these day-to-day.
This stage would be an opportunity to come into our offices in Asia, meet the team face-to-face and learn more about the business. Your interview would be an hour long, focusing on what you can bring to this role through competency and strengths based questions.
Stand out at the assessment centre and we'll offer you an internship. You'll have two weeks from the day you receive your offer to make a decision.
Are you ready to apply?
Applications are revised on a rolling basis so please get your application in as a soon as possible. 
Apply now