Skip Header
What it's like to work here
It's not easy to put our culture into words, because working here is something you feel. However, here's a quick look at the main things that make life at Fidelity so special.
We're flexible
Our dynamic working approach will give you as much choice as possible about when and where you work. It's all about helping you find the perfect balance of home and office working.
We're welcoming
We know that people are at their best when they feel able to be themselves in an enjoyable, relaxed atmosphere. So we foster a positive, family-friendly culture where everyone can belong.
We're supportive
You'll be free to explore in your work & your role – discovering new challenges around our organisation. Wherever your Fidelity career takes you, we'll be there to support you every step of the way.
Our values and behaviours
Our caring, supportive culture is shaped by our core values and shared behaviours. They're shared by all our people and they help us do great things for our clients.
Integrity
Do the right thing, every time and putting the client first
Trust
Empower each other to take the initiative and make good decisions
Brave
Challenge the status quo, being accountable and speaking up
Bold
Act with conviction, encouraging diverse thinking and keeping things simple
Curious
Learn to do new things in better ways and encouraging fresh thinking
Compassionate
Have empathy, caring for colleagues, clients & community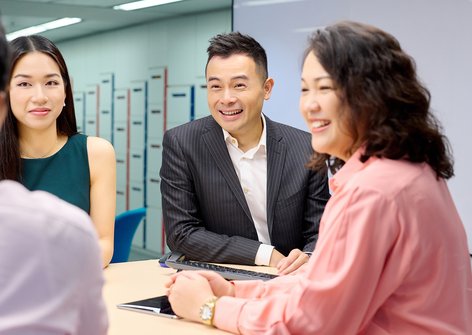 Inclusion and diversity
We value our people and their perspectives. Diversity of thought leads to stronger ideas and better outcomes for our clients and each other – so we do everything we can to create the most diverse and inclusive culture possible. We have all kinds of global diversity networks and progressive people policies in place. And we're always open to new ideas to do things better.
Explore inclusion and diversity
Corporate social responsibility
Our people are proud of the difference they make for our clients and we make sure they get the opportunity to make an impact in other ways too. If you ever want to get involved in a cause in your community, we'll be there with sponsorship and support.
This determination to make a difference applies to our whole organisation. We act responsibly around the world – doing all we can to limit our environmental impact and remain a positive influence on our industry.
You may also want to explore:
Our locations
We are a truly global business with offices around the world.

Dynamic working
Our new way of working supports you with the flexibility of when and where you work period.
Search and apply
Use our easy online application process.